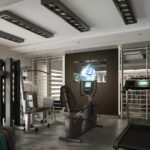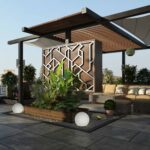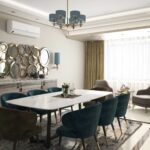 Merging different elements and perspectives to create the bigger picture is at the heart of Takween's foundation. We are a driven group of designers and engineers with decades-long experience in architecture, civil engineering, interior design, project management, and consultation. Our different backgrounds created a strong base for us to connect and complement one another with our unique skills and experiences.
VISION
We believe that everyone deserves to live and work in spaces built and designed around their needs and desires to provide the best living experience without spending a fortune to achieve these goals.
MISION
Our mission is to provide stress-free and flexible service to our clients from the concept to execution and after project completion so that they can fully enjoy the collaborative and creative process, as well as the end result with the minimum amount of involvement from their side.
VALUES 
Trust, integrity, and excellence are our key values

Authenticity and uniqueness is our goal in each project

Bringing the best level of expertise to your project, through our team of professional in different fields of design and executions

We develop prestige, artist-driven designs, with a focus on innovation, details, applicability and creativity.



THE TALENT BEHIND OUR LEVIABLE INNOVATIONS
An action-oriented leader, Mo'men orchestrates all of Takween's projects alongside his co-founders with a harmonious guiding vision. Starting out as an interior designer, now he's always keen to be present in all the processes. He is adept at making deliberate […]
Co-founder & Chief projects Manager
We are lucky to have a dexterous hands-on man as a co-founder. Mohanad's background as a civil engineer, made him fit for all the tough stuff a construction contractor might face today. He has the brains to lead the rigorous […]
Co-founder & Technical office Manager
Behind the constant action is a motivated leader that cheers the team on. Islam, a shrewd communicator that is full of enthusiasm, binds the brains and the brawn together with his relentless energy and team spirit. His background as an […]